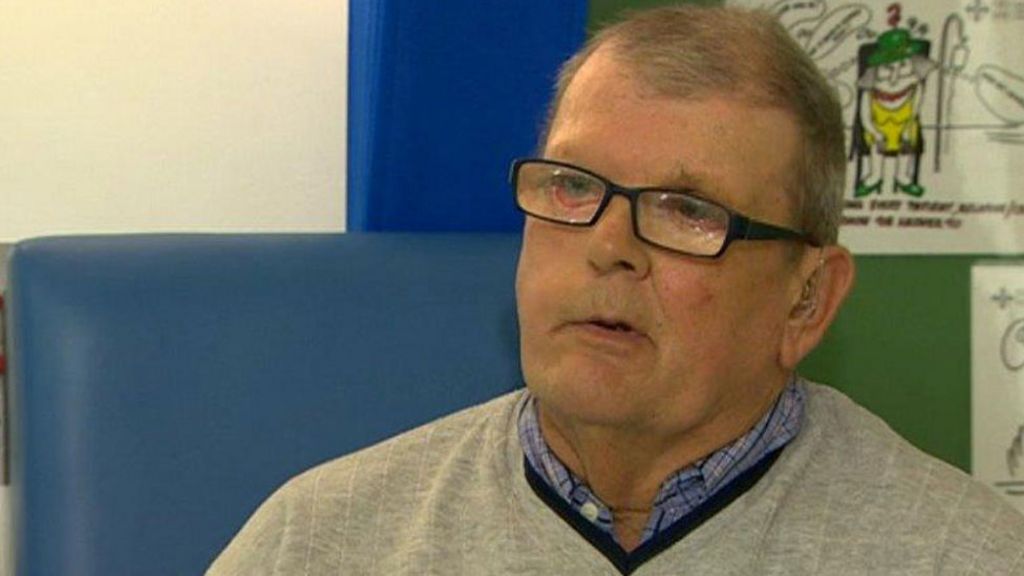 After a record year for visits to A&E departments in Wales, new analysis by the BBC suggests hospitals in Wales are struggling to keep up with demand.
There are now regularly more than one million attendances a year to Welsh urgent care departments – in a country with a population of just more than three million people.
And the numbers waiting more than four hours has jumped by more than two thirds (67.5%) in four years.
Morriston Hospital in Swansea has introduced a new scheme for elderly patients, which looks to get them more mobile while they are in hospital – and speeding up their chances of getting home.
Richard Legg, 70, was admitted to A&E on Monday with chest pains and was waiting to be discharged after being kept in for observation.
He said he was happy to be freeing up a bed for patients who now needed it more than him.