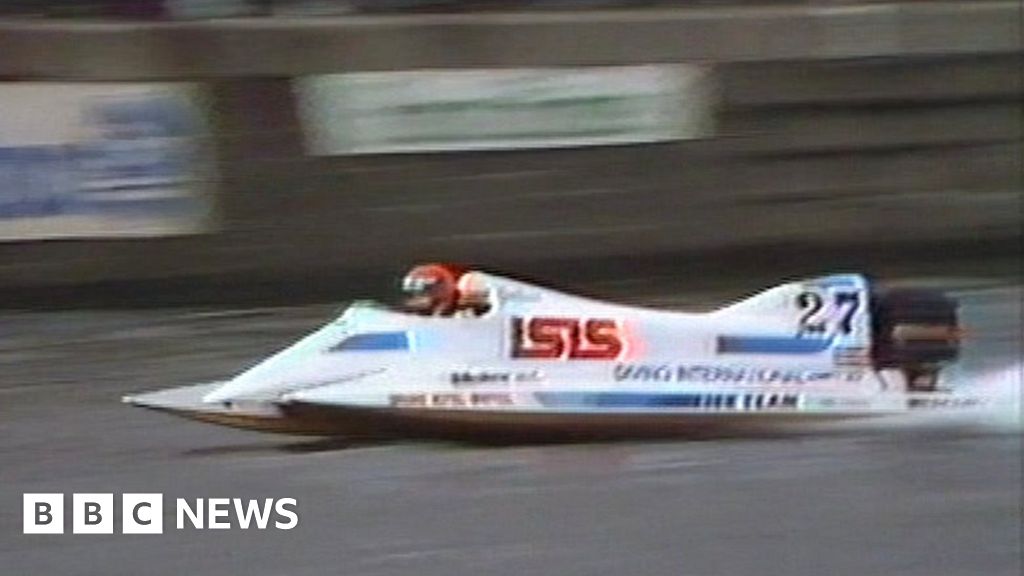 A powerboat champion who rose to the top of his sport during the 1980s and 1990s is to be honoured with a plaque in his hometown.
Jonathan Jones, from Cardigan in Ceredigion, was a four-time world champion before retiring from the sport and turning to TV commentating.
Community group Hoelion Wyth raised money for the plaque, which will be unveiled on the quayside near the River Teifi on Friday.
Mr Jones said he was "gobsmacked".
He said a number of those involved in the fundraising were people he used to race with on the river when he started his career.
F1 powerboats can reach speeds of 155 mph (250 km/h) with boats accelerating from 0-60mph in two seconds.
Mr Jones won the Formula Grand Prix championships in 1986 and 1989 and was F1 Powerboat Champion in 1991 and 1998.
Since retiring at the end of the 1990s, he has turned his hand to Formula 1 boatbuilding.
He is also a F1 powerboat TV commentator and said he continued to "try and educate people about the sport".