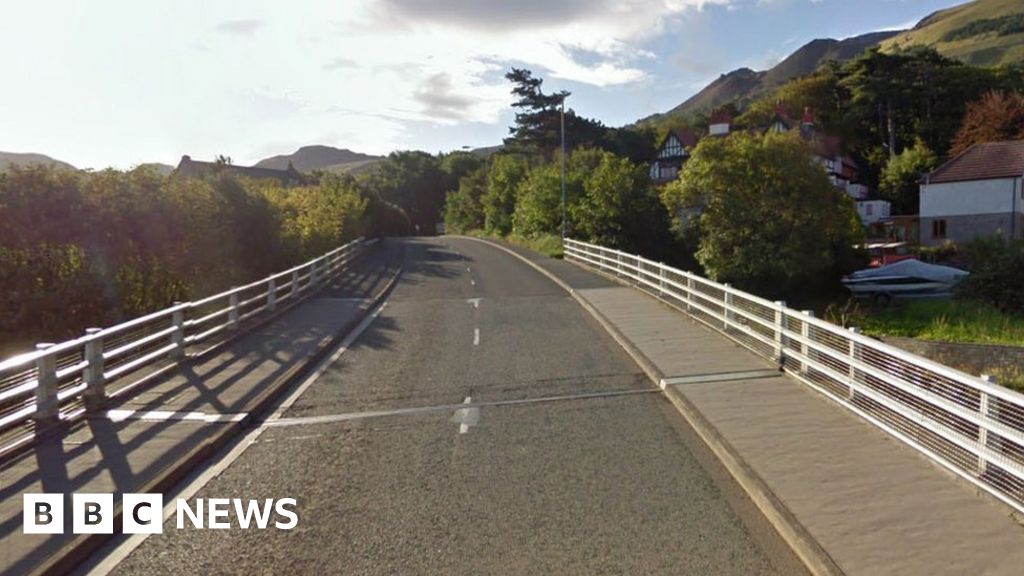 A row has broken out over what to call a street which is informally named after the site of one of Wales's most notorious murders.
Red Gables Viaduct, as it is commonly known in Penmaenmawr, Conwy county, took its name from the Red Gables Hotel which used to stand on the road.
The hotel was demolished in 2016, 40 years after four people were murdered by a gardener who then shot himself.
The town council wants to call the road Ffordd Darbishire after a local family.
The road links Bangor Road to the promenade and the A55, which it passes over.
A Conwy council report said it had no formal name but was known by the indicator Red Gables Viaduct by the council's environment, roads and facilities service.
Penmaenmawr town council wants the 30-year-old road to be officially named.
In a letter to the county council, it said: "The Darbishire family owned Penmaenmawr Quarries for many years and were well known for their contribution to the development of the community.
"As no memorial to the family exists, Penmaenmawr town council though it would be appropriate to name a road after them."
However local councillor Ken Stevens objected to the proposal, saying the road had been named after an "iconic building" and known as Red Gables Viaduct for nearly 30 years and was named as such on tourism brochures.
He added the town did not have a history of naming its roads after families or dynasties.
'Unfortunate association'
But Dennis Roberts, from the Penmaenmawr Historical Society, supported the town council's request.
He said: "The naming of the road 'Red Gables' has little historic significance and has the unfortunate association with the murder of five people [four were murdered, one killed himself] at the house of the same name."
He argued the house had been known for nearly 100 years as Gwyl Annedd and had only became known as Red Gables in the 1970s on a change of use.
Mr Roberts said the Darbishire family had owned and managed local quarries for more than 70 years and had been prominent in the social, religious and economic life of the town.
He added: "It is a disgrace that there is no building, street etc which honours their name as once the leading citizens here in the town."
An alternative to Ffordd Darbishire if that was "too much of a mouthful" could be Plas Mawr, named after the Darbishires' house which stood on Bangor Road, he said.
Conwy council's licensing and regulation committee will make a decision on the name at its meeting on Monday evening.