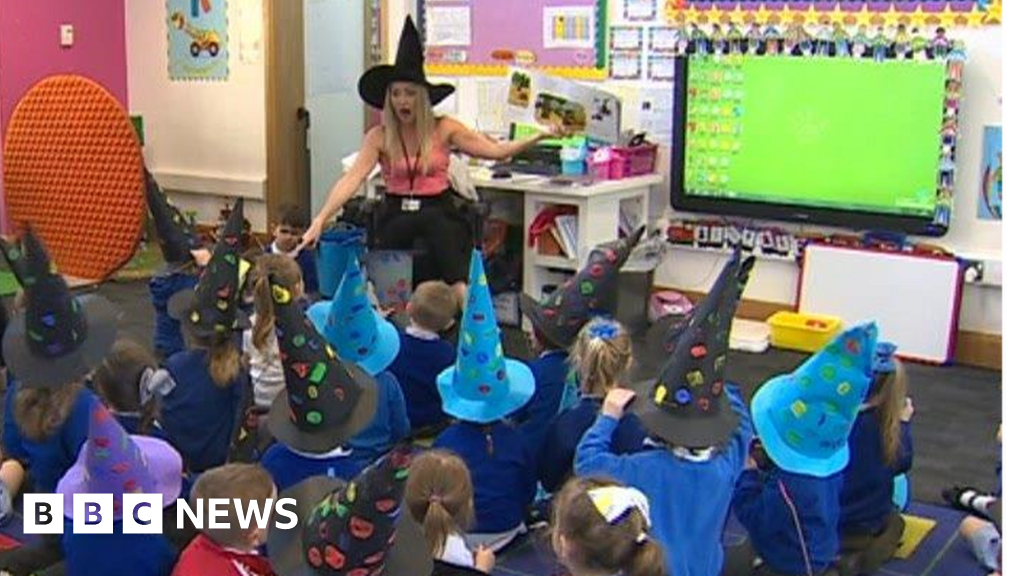 Eighty new teachers have been paid for from a fund to cut class sizes.
Education Secretary Kirsty Williams announced in January 2017 that £36m would be available to recruit extra teachers and build more classrooms.
So far £1.3m has been given to schools and she said the policy would make "a real difference".
A teaching union has welcomed the money but fears its impact could be reduced bacuse core budgets in schools are so stretched.
The funding, over four years, is made up of £16m to recruit extra teachers and £20m to build more classrooms.
Rob Williams, director of policy for the National Association of Head Teachers Cymru, said any additional grant was welcome.
"The focus is right – it's in early years. We know that makes a big difference for children, particularly those who are disadvantaged," he said.
"The basic budgets in schools are really stretched, [so] we wonder whether the impact of such a good, well-focused grant will be diluted somewhat."
The fund is available for schools with infant classes of 29 or more and who have high levels of children eligible for free school meals, below average outcomes, high levels of pupils with special educational needs or who do not speak English or Welsh as a first language.
Awel y Mor Primary School in Port Talbot has recruited an additional teacher for its reception year next September and head teacher Sam Greasley said the new funding would boost pupil standards.
"Securing smaller class sizes enables us as teachers to work more closely with individual children," he said.
"We set high expectations for all pupils but acknowledge that pupils need differentiated levels of support, which is more achievable in smaller classes."
Ms Williams said international research showed there was a positive connection between smaller class sizes and attainment, particularly for "our youngest pupils from poorer backgrounds".
"I'm the first to acknowledge that there are funding pressures in the system but we have to use our resources in a way that has the biggest impact," she added.